The timeless fairy tale becomes a new audience favorite in Disney's Cinderella KIDS, an adaptation of the treasured animated film geared toward young performers. Poor Cinderella is endlessly mistreated by her wicked stepmother and stepsisters and denied a chance to go to the royal ball. With a little help from her mice friends, and a lot of help from her Fairy Godmother, Cinderella's dreams come true. She goes to the ball, meets the Prince, and falls in love! 
With a beautiful score, including "A Dream Is a Wish Your Heart Makes" and the classic "Bibbidi-Bobbidi-Boo," 
Disney's Cinderella KIDS
 will charm its way into your heart, and remind audiences that dreams really can come true. 
Cast of Characters HERE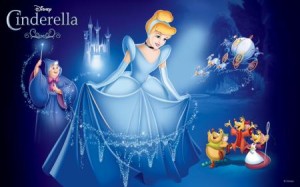 Registration
Online registration will begin on Sunday, November 29 at 8:00pm PST. Cinderella is full. Please check back with us in the spring for Dinosaurs after Dark!
Rehearsals/Casts
Rehearsals are split by cast: Mon/Wed or Tues/Thurs.  This does NOT mean that all actors will be called both days each week.  Any conflicts (standing appointments, trips, etc.) need to be noted in the "conflicts" area of registration. A full rehearsal schedule will be provided that will tell which actors are rehearsing on what day.
There will be no rehearsal on Monday, January 18 or Tuesday, January 19 (MLK Day). A full rehearsal schedule will be distributed at the first rehearsal. There will be two casts, each with 30 actors. Actors will register by cast.
Rehearsals for begin Wednesday, January 6 for Dream Cast and Thursday, January 7 for Wish Cast. 
There will be a Mandatory Parent Meeting on Thursday, December 10 at 6pm at Hoover Theater. Child care will be provided.
Dream Cast
Ages:  4-10 
Rehearses: Mon/Wed from 4:00-6:00 beginning Wednesday January 6.
Performances:  Friday March 4 at 7pm, Saturday March 5 at 3pm and Sunday March 6 at 11am
Wish Cast
Ages:  4-10  
Rehearses: Tues/Thurs from 4:00-6:00 beginning Thursday, January 7.
Performances:  Saturday, March 5 at 11am, Saturday, March 5 at 7pm, Sunday March 6 at 3pm
Tuition
Includes: all dramatic/vocal/dance coaching, show t-shirt, script, music CD, costume use (shoes, tights, underclothes not included) and (NEW in 2015) digital access to show photos following performance.
One Actor: $300
Two Actors from same family: $570 (use promo code Actor2 on first registration page)
Three Actors from same family: $855 (use promo code Actor3 on first registration page)
Auditions
All auditions are at Hoover Theater. You will be sent a link to sign up for an audition date and time after you have registered and paid. Audition spaces will be filled first come first served. Actors unable to make auditions should arrange for an alternate audition with Tanessa Daw.
Auditions will be held Monday, December 7 and Wednesday, December 9 at the following times: 4:00-4:30/4:45-5:15/5:30-6:00/6:15-6:45
Needed for Online Registration:
– Actor information (name, birthdate, allergies/medical conditions, t-shirt size)
– Email contact for at least one family member. Please be ready to provide email address for any family member that will want cast updates.
– Rehearsal Availability-which day(s) actor is available/unavailable for rehearsal and specific conflict dates for days where actor is available but has a conflict (examples: available Mondays except 3/23 for overnight trip; will leave at 5pm Wednesdays for ___; cannot rehearse Thursdays). Playful People only needs availability for the rehearsal and show days of the cast that the actor is registering for.
– Tech Week/Show Availability-same as above but for Tech Week and show dates.
– Parent/Guardian information (name, cell phone, email address)
– Emergency Contact other than Parent/Guardian (name/phone/relation to actor)
– Credit card for payment
The following information will be collected after registration: Actor Measurements, Parent Job Choices, Authorization for other adults to pick Actor up from Rehearsal, Insurance Waivers, Actor Bio information
Participation Hours
For each participating cast member, 15 hours of adult volunteer work is required (25 hours for two cast members/35 hours for three). If unable to fulfill hours of participation, a buyout option is available at $150/$250/$350. You may pay your buyout at time of registration, otherwise buyout must be paid by February 1. Any late buyout payments will have a 20% late fee added on. Information on Job Choices will be sent soon.
Follow Playful People Productions on Facebook HERE

FAQs
Q: Why did tuition increase?
A: While we try to keep our tuition competitive with other theater companies, we did have to raise it in 2015. Our tuition cost stayed the same for some time while the company experienced increased staffing costs, we are now including digital access to show pictures for all actors, and the increased overhead costs for online registrations and payment.
Q: I need to work out a payment plan or ask for a full/partial scholarship. How do I do that?
A: Please contact our Business Director Tanessa Daw BEFORE registration to work out details. We don't want to turn families away for financial reasons and will do our best to make it work!
Q: I am having problems with the registration program. Who do I contact?
A: Contact our Business Director, Tanessa Daw. Sending emails/texts to Barb and/or Katie in addition will only add confusion to our team!
Q: I have/know of a teen who is interested in being an Intern. Who do I contact?
A: Please contact Barb Galiotto.
Q: What is Playful People's Refund Policy?
A:  Playful People Productions refund policy for cast members who withdraw from a production is as follows: from registration to date cast lists are posted, a full refund minus a $50.00 administrative fee is given. From the date cast list(s) are posted to the end of the first week of rehearsals, a refund of 50% of tuition will be given. No refunds will be given after the first week of rehearsals.