Announcing the Winter/Spring Playful People Season!
WINTER 2017: 
Fiddler On The Roof
Ages 12 through adult. Full version, live music. Rehearsals start 2nd week of January, times TBA. Directors Gary De Mattei and Caryn Hartglass.
Performances March 2-4. Registration in October.
Willy Wonka Jr
Ages 4-12 rehearsal start date January 9. Two casts, Mon/Weds and Tues/Thurs 4 pm to 6 pm.
Performance date February 24-26. Registration in October.
SPRING 2017: 
Beauty and the Beast Jr.
Ages 8-adult. Rehearsals start March 13.
Performances May 5-14
101 Dalmatians KIDS
Ages 4-10. Rehearsals start in May.
Performances in late June.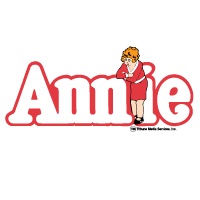 Come perform in Family Theater at it's finest! There is still space for you and your actor(s) to play in the NYC cast!
All rehearsals and performances held at Historic Hoover Theatre, 1635 Park Avenue, San Jose   MAP
Playful People Productions is an approved vendor for Ocean Grove Charter School.