Announcing the Winter/Spring Playful People Season!
WINTER 2017: 

Ages 12 through adult. Full version, live music. Full show info HERE
Register HERE Starting 10/23/16 at 8PM
Directors Gary De Mattei and Caryn Hartglass.
Performances March 2-4. Registration Sunday, October 23rd at 8PM.

Ages 4-12 rehearsal start date January 9. Two casts, Mon/Weds and Tues/Thurs 4 pm to 6 pm.
Performance date February 24-26. Registration Sunday, December 4th at 8PM.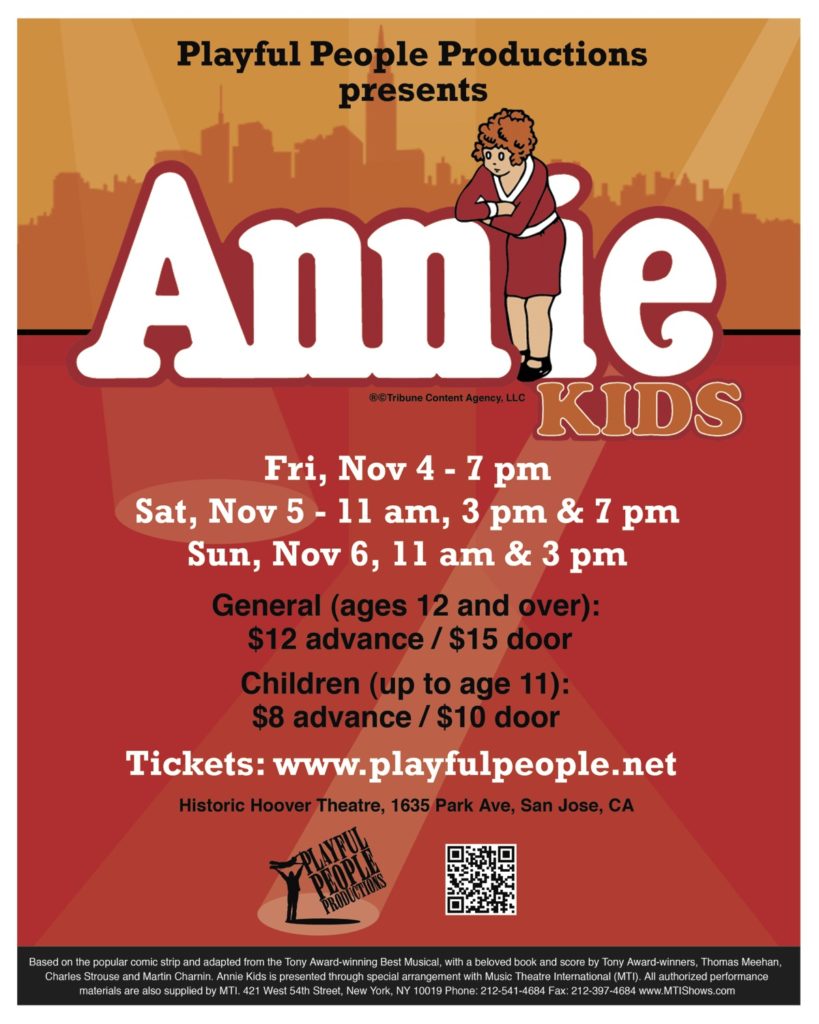 Annie KIDS
Get Tickets HERE

Annie JR
All rehearsals and performances held at Historic Hoover Theatre, 1635 Park Avenue, San Jose   MAP
Playful People Productions is an approved vendor for Ocean Grove Charter School.